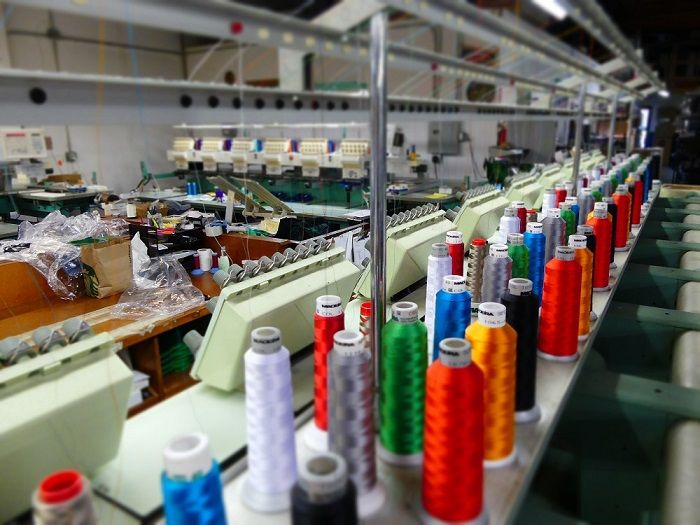 Whether it's for promotional materials or for your team to wear, embroidered apparel ensures that your logo and branding is given the kind of care and quality it deserves. It looks much more purposeful and professional than simple screen printing. Here, we're going to look at a step-by-step guide to ensuring the best embroidered apparel that you could ask for.
Find the imagery that you want to use
We're happy to incorporate your logos, text, and branded imagery in just about any way you please. However, first, we need you to decide which images are going to look best on your apparel. We recommend keeping it as simple and recognizable as you can so that it stands out in the design as much as possible. Start by requesting an estimate for the order you want and, if you're happy, place it.
Choose the apparel that best fits your needs
Once you know the design you want to incorporate, it's time to think about what products it's going to look best one. We have a wide range of embroidered shirts, hats, and other apparel products that come in a variety of styles and colors. We recommend taking a look through our online apparel catalog to get familiar with what we can do with you. If you have trouble choosing a design or color that's going to make the best use of your logo and style, then we're glad to offer some help and make some recommendations.
Scan and send it through
Once you know what you want, it's time to send it over so we can incorporate it. We have resources on the site to show you how to digitize the image you want or, if you already have the file ready on your computer, send it over and let us know what type of file it is and what application we should open it in. We recommend compressing It using WinZip, so it's much easier to download and get to designing immediately.
Review and approve
Before we get the embroidering process underway, we're going to send you through some designs on what your finished products are going to look like. This is to make sure that you're happy with the design before we create it. If you want to make any changes, comments, or requests, this is the perfect time to make it. Once you're happy with the review, you can approve the design. We take it from there, using our in-house embroidering line to deliver the high-quality bespoke designed apparel you need. We have it set up so that you're never waiting too long for an order, so all you have to do is sit back and look forward to your new clothes.
Get top-quality embroidered hats, shirts, and more today
International Minute Press is more than happy to help you get the quality of embroidered apparel that you and your brand deserves. We design, we embroider, and we deliver, without fail. Feel free to get in touch or check out our apparel catalog and process on the site to get the quality look you need in custom-designed clothing.