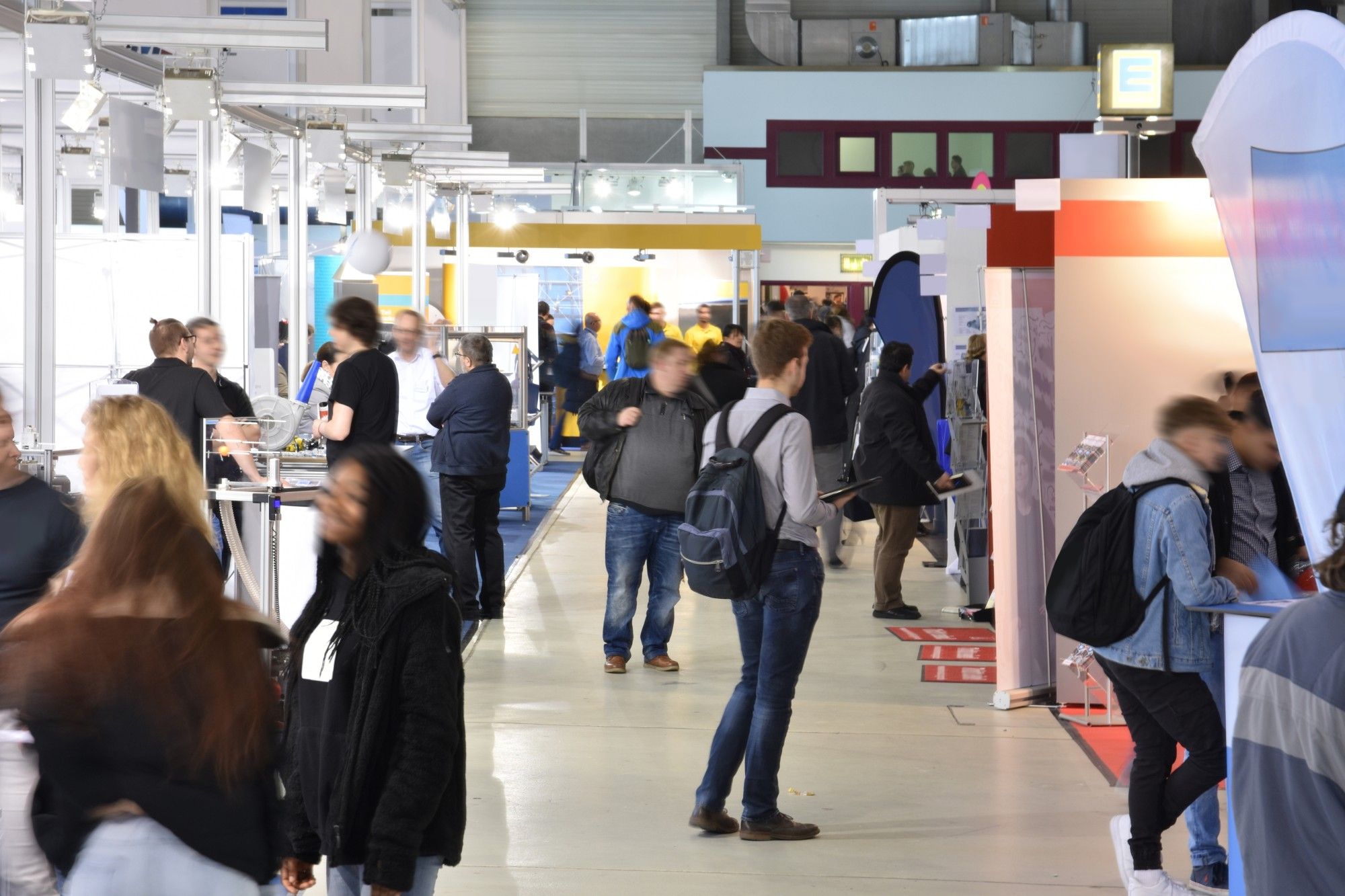 In an industry that relies on trade shows to promote and educate others, it is vital to have the perfect trade show setup.
Investing in your display and signage is money well spent and your return on investment is quick.
Trade show display ideas are limitless. The ultimate goal is to get noticed in a sea of countless vendors, as you promote your brand.
Is there a trade show in your immediate future? Keep reading to learn how the right trade show display can get your business noticed.
Why Your Branded Trade Show Setup Is Important
Not every company has marketing dollars to personalize everything.
For this reason, it is important to be strategic in how you invest in resources to help grow your brand.
Trade shows and other vending opportunities can place your company in front of a large audience. Thousands of people can come in contact with your business in a single day. Multiply that by the number of days the event is taking place, as well as the number of shows in a year.
A professional booth design will attract attention and show people you are serious about your craft.
What Are Essential Booth Display Items?
There are many things you can incorporate into your trade show display. A lot depends on the type of product you're offering and any demonstrations or interactive activities you offer.
The following are key purchases you should budget for.
Trade Show Display Walls
Trade show display walls are likened to a billboard.
They come in numerous sizes and your artwork is printed in vivid color. This allows you to use fonts and images to tell a story about your company.
Table Covers
Table covers are linens that have your company logo and tagline printed to display on the front-facing side of your display tables.
Your covers and other display ideas can follow the color scheme for your business.
Literature Display
Literature displays are a good booth display idea for companies that have brochures and flyers with product information.
The display frees up your tables and makes your booth look cleaner and more professional.
Kiosk
Kiosks are great additions to your display booth. They can be manned or unmanned.
If you're registering people for specials, discounts, and sales digital kiosks are the best. Giving away promotional items can also be done from the kiosk.
Banners and Displays
Banners and display in or near your trade show booth help you expand on your marketing message. You can include product images, company signage and more. Best of all, these items are portable and easy to set up and break down.
Are You Ready to Get Noticed?
The right trade show setup can be the difference between success and failure. If you're serious about the future of your brand and business, you'll want to stand out from the rest of the crowd.
For your display needs, you want a company that pays attention to detail and can bring your booth display ideas to life.
Click here to request an estimate.